Tuna and broccoli frittata
This tasty frittata can be served as a snack or with a salad for lunch.
Download Recipe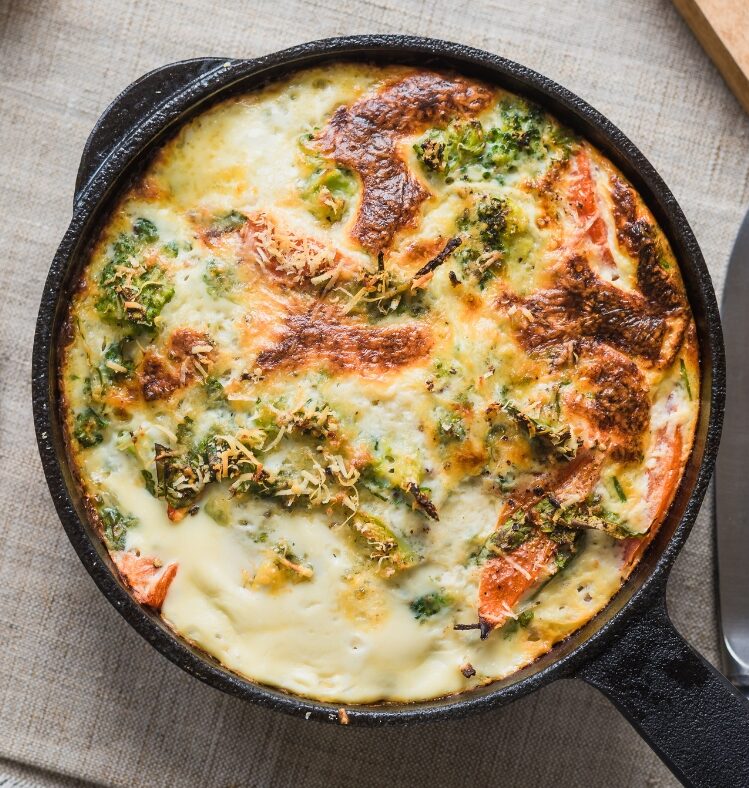 V
Vegetarian
NF
Nut free
LL
Low lactose
Ingredients
Recipe adapted from Get Up and Grow: Cooking for Children with permission of the Australian Government. 

The nutritional information provided is based on the exact ingredients and method as shown. Any variation/s to the ingredients or method may alter the nutritional outcome.
Method
Preheat oven to 160°C.
Heat oil in a pan and add onion. Stir and cook until soft but not brown.
Add tuna, broccoli florets and potato. Gently stir to heat through.
Whisk eggs in a separate bowl.
Place vegetable and tuna mix into an ovenproof dish. Add corn.
Sprinkle grated cheese over vegetable and tuna mix.
Pour egg mixture into the dish, ensuring good coverage over vegetables, tuna and cheese.
Bake in oven for 30 minutes or until cooked through.
Serve with sliced lettuce and tomato and half a pita bread per child.
---
---
Allergy modifications
For an egg free option replace each egg with 1 teaspoon of egg replacer and 2 tablespoons of water.
For a gluten/wheat free option, serve with gluten free bread/wraps.
For a soy free option use soy free bread.
---
Register your interest
"*" indicates required fields