Vending at school
Healthy vending is a great way to encourage healthy food and drink choices at school and make healthier options more accessible.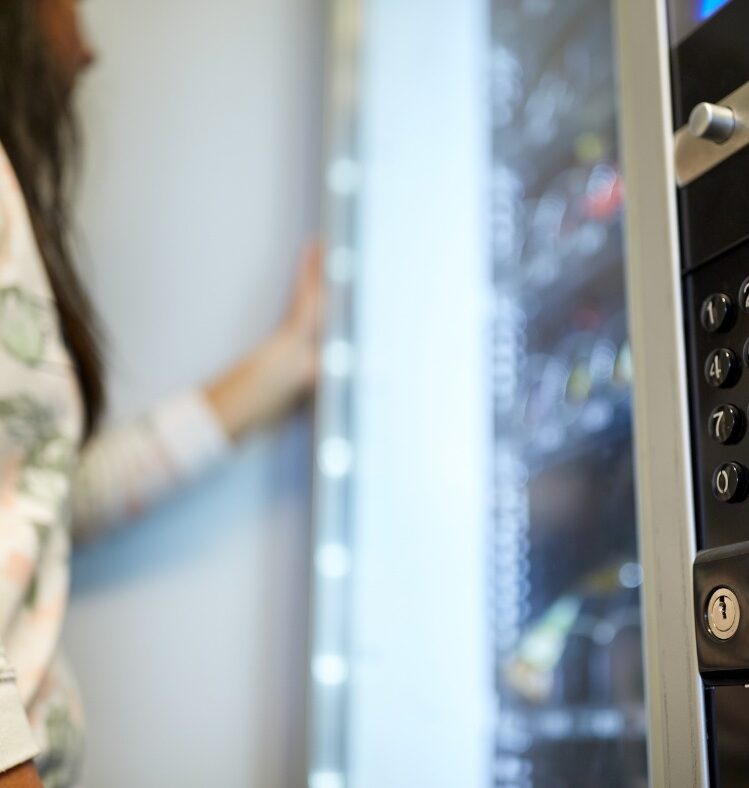 Healthy vending will also support other school healthy eating activities such as nutrition education in the classroom and the promotion and supply of nourishing foods and drinks in the school canteen. Traditional vending machines provide easy access to energy-dense, nutrient-poor foods that often don't align with the requirements of the Canteens, Healthy Eating and Other Food Services Policy.
Complete a vending assessment to find out if your school's vending machine provides healthy food and/or drink options.
The assessment is available online for instant access at a time and place that suits you. It's quick and easy to use and it's free! Visit www.heas.health.vic.gov.au.
Healthier food and drink ideas
A number of healthy food and drink vending options are listed on the following page. These are suggestions only.
Many vending companies now offer a healthier vending range. Check with your supplier for healthier options, or research 'healthy vending companies' on the internet.
Important: Where possible, choose low/reduced fat, reduced salt, and/or no added sugar, high fibre varieties.
Non-refrigerated
Tuna and crackers*
Mixed tuna snack tubs*
Fruit- or vegetable-based muffins (reduced fat, high fibre) *
Plain sweet biscuits (reduced fat)*
Crisp-breads, crackers, rice or corn cakes (plain or flavoured)*
Roasted chickpeas or beans
Cereal-based, fruit-filled, fruit and nut bars*
Air-popped popcorn
Dried fruit
Plain, sweet biscuits (reduced fat)*
Nuts (plain, unsalted, raw or dry-roasted)
Fruit tubs (natural juice)
Refrigerated
Sandwiches, rolls or wraps*
Nori rolls*
Salad *
Yoghurts (preferably reduced fat)
Cheese and crackers (preferably reduced fat cheese)
Fresh fruit, fruit salad or sliced fruit in bags
Healthier drink ideas
Plain, unflavoured mineral or soda water
Plain, unflavoured milks (preferably reduced fat)
Flavoured milks with a maximum serve size of 300ml (preferably reduced fat)
Fruit juice (>99% juice) with a maximum serve size 250ml
* Different brands or flavours of products may vary significantly in their nutritional content. For this reason, all packaged products must be individually assessed.
Except where otherwise indicated, the images in this document show models and illustrative settings only, and do not necessarily depict actual services, facilities or recipients of services. This document may contain images of deceased Aboriginal and Torres Strait Islander peoples. In this document, 'Aboriginal' refers to both Aboriginal and Torres Strait Islander people. 'Indigenous' or 'Koori/Koorie' is retained when part of the title of a report, program or quotation. Copyright © State of Victoria 2016
Written and reviewed by dietitians and nutritionists at Nutrition Australia, with support from the Victorian Government.

Register your interest
"*" indicates required fields