Sweet potato and salmon dip
Serve this dip with vegetables for a healthy morning or afternoon tea platter.
Download Recipe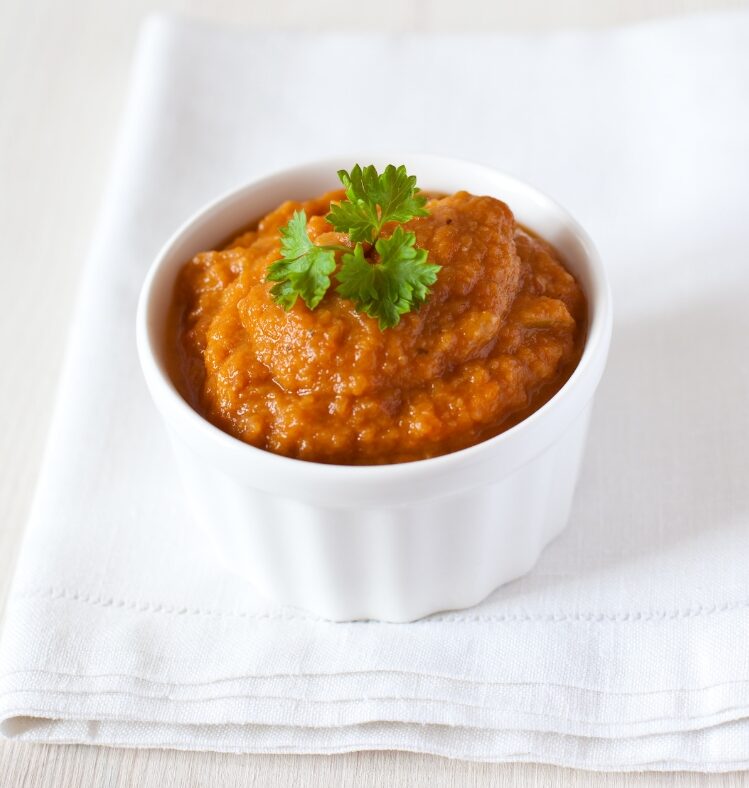 SF
Soy free
NF
Nut free
GF
Gluten free
EF
Egg free
Baby friendly
Snack
Ingredients
1 serve = approximately 30g (1 heaped tablespoon)

The nutritional information provided is based on the exact ingredients and method as shown. Any variation/s to the ingredients or method may alter the nutritional outcome.
Method
Steam sweet potato until soft.
Add olive oil to steamed sweet potato and mash until smooth.
Mash undrained salmon with a fork until fine and all edible bones are crushed.
Combine mashed sweet potato, salmon and cottage cheese and mix until smooth
---
This recipe adds foods from the following food groups to the menu
meat/alternatives
milk/alternatives
vegetables
---
Recipe tip
For extra flavour add a squeeze of lemon juice.
Steaming sweet potato is a great way to maintain nutrients
Register your interest
"*" indicates required fields