March 2023
Central Gippsland Health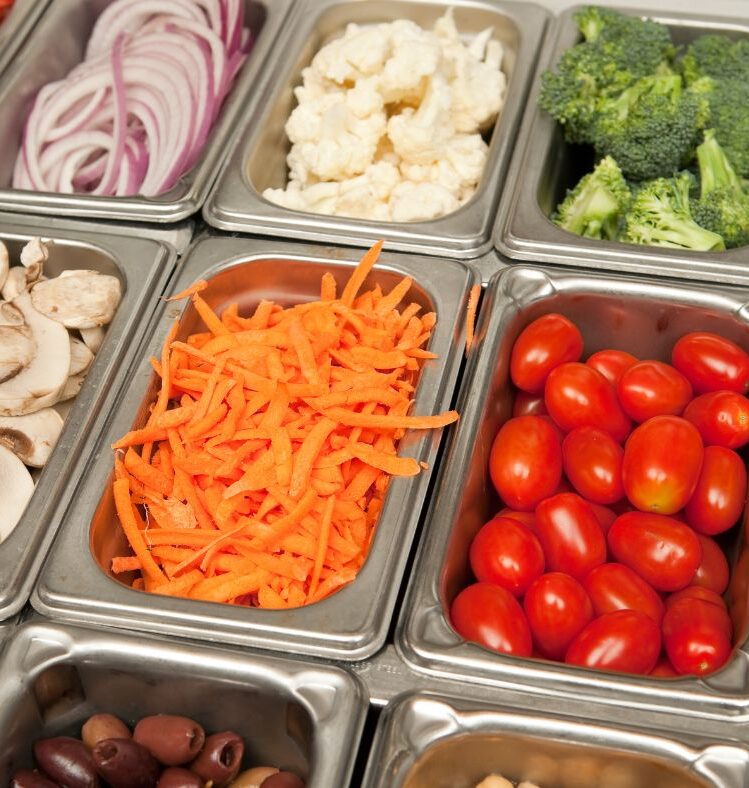 Overview

Central Gippsland Health (CGH) is championing healthy eating by implementing the Healthy Choices guidelines across its two campuses, and improving its policies, practices and culture through the Healthy Workplaces Achievement Program.
---
About Central Gippsland Health
Committed to the community
CGH is a major provider of health and aged care services to the Wellington Shire in regional Victoria. In 2014, CGH committed to implementing the Victorian Government's Healthy Choices guidelines across its retail sites, vending machines and catering menus, helping it to achieve the healthy eating targets for the Victorian Government's Healthy Workplaces Achievement Program.
In 2015, complying with the Healthy Choices guidelines was added to the CGH Statement of Priorities and a Healthy Eating Working Group was established, involving key leaders from across the organisation. This kept healthy eating on the agenda and provided a platform for accountability and transparent communication.
"Not only would an increase in availability of healthy food benefit the health of our staff, volunteers and visitors, but it also meant that we were role modelling healthy values to the community."
– Frank Evans, CEO, CGH
---
Healthy Eating Advisory Service support
Supported throughout the journey
The Healthy Eating Advisory Service, Alfred Health and the Achievement Program (AP) supported CGH throughout the implementation process, providing expert healthy eating advice, as well as training, tools, resources and recognition.
CGH implemented healthy eating in stages, allowing staff and visitors to gradually adapt to the changes:
 The Healthy Eating Advisory Service provided initial in-person training on the Healthy Choices guidelines for food service staff.
CGH used the Healthy Eating Advisory Service online menu assessment tool, FoodChecker, to assess their recipes, menus and products. This helped them to identify and remove unhealthy options from retail sites, introduce more GREEN (Best Choice) options and adapt catering menus.
Fundraising guides provided by the Healthy Eating Advisory Service and the AP supported CGH to host healthier fundraisers and events such as 'healthy lunches'.
Alfred Health shared promotional posters to reinforce healthy eating messaging and supported a trial of point-of-sale signage, which helped consumers to identify healthier menu choices and resulted in an increase in the selection of GREEN items.
Transition to a new provider saw new vending machines installed that sell healthier drinks, plated meals and snack options from the Kiosk. This reduces food waste as the machines can sell leftover items overnight.
'Grab & Go' fridges were installed to provide accessible healthier options for staff and visitors.
To bring together the healthy eating initiatives, the AP reviewed and provided expert advice on the CGH healthy eating policy and supported their healthy eating application for Victorian Government recognition.
CGH maintained transparent communication with staff throughout implementation and provided opportunities for staff and visitors to input into decisions and provide feedback. This built a sense of trust and helped to ensure that changes were practical and sustainable.
"Practical advice and support from the Healthy Eating Advisory Service, Alfred Health and the Achievement Program was instrumental in guiding our approach."
– Health promotion officer, CGH
---
CGH successfully met their healthy eating goals in 2020. The changes have resulted in a reduction in food waste, positive feedback and acceptance from staff and visitors and an increase in retail and vending revenue.
CGH is committed to maintaining the changes and continuing to foster a healthy eating culture into the future
"Our new GREEN items have received an overwhelmingly positive response from staff and visitors."
– Health promotion officer, CGH
---
---
Register your interest
"*" indicates required fields